26.06.2023
Canadian Prime Minister Justin Trudeau visits Carbfix
Canadian Prime Minister Justin Trudeau, along with Icelandic Prime Minister Katrín Jakobsdóttir and their respective delegations, visited Carbfix on June 26th.
The purpose of their visit was to explore innovative carbon management solutions and the potential for collaboration with Carbfix, a global leader in CO2 mineralisation technology. Upon their arrival, the Canadian delegation received a warm welcome from Carbfix's CEO, Edda Aradóttir, as well as Kristinn Ingi Lárusson, Head of Business Development and Commercialisation, and Dr. Bergur Sigfússon, Head of CO2 Capture and Injection.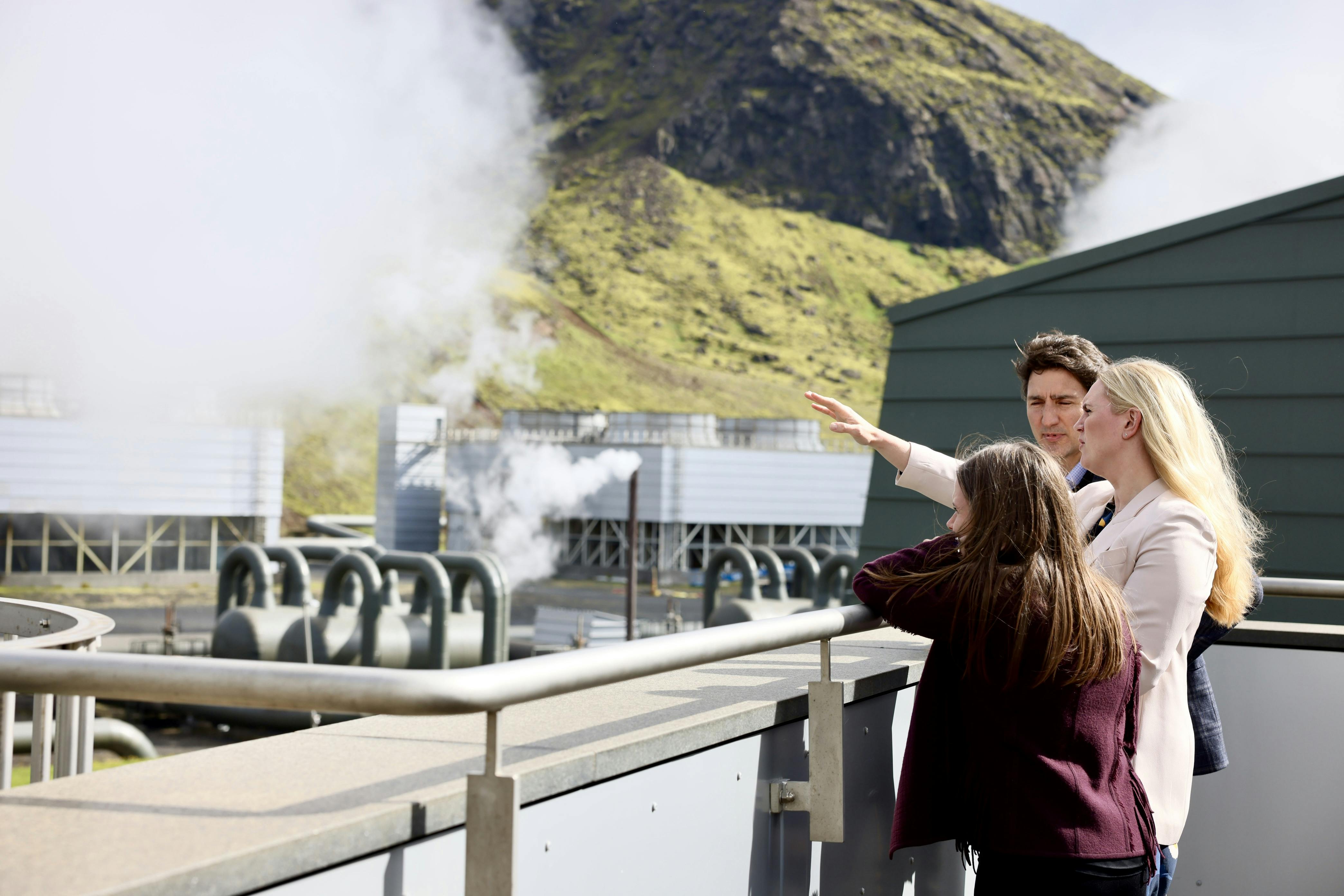 Carbfix potential in Canada is significant
During the visit, Kristinn Ingi Lárusson presented the large potential of implementing Carbfix's technology in Canada and showcased rock samples demonstrating the transformative capabilities of Carbfix's approach to carbon capture and storage.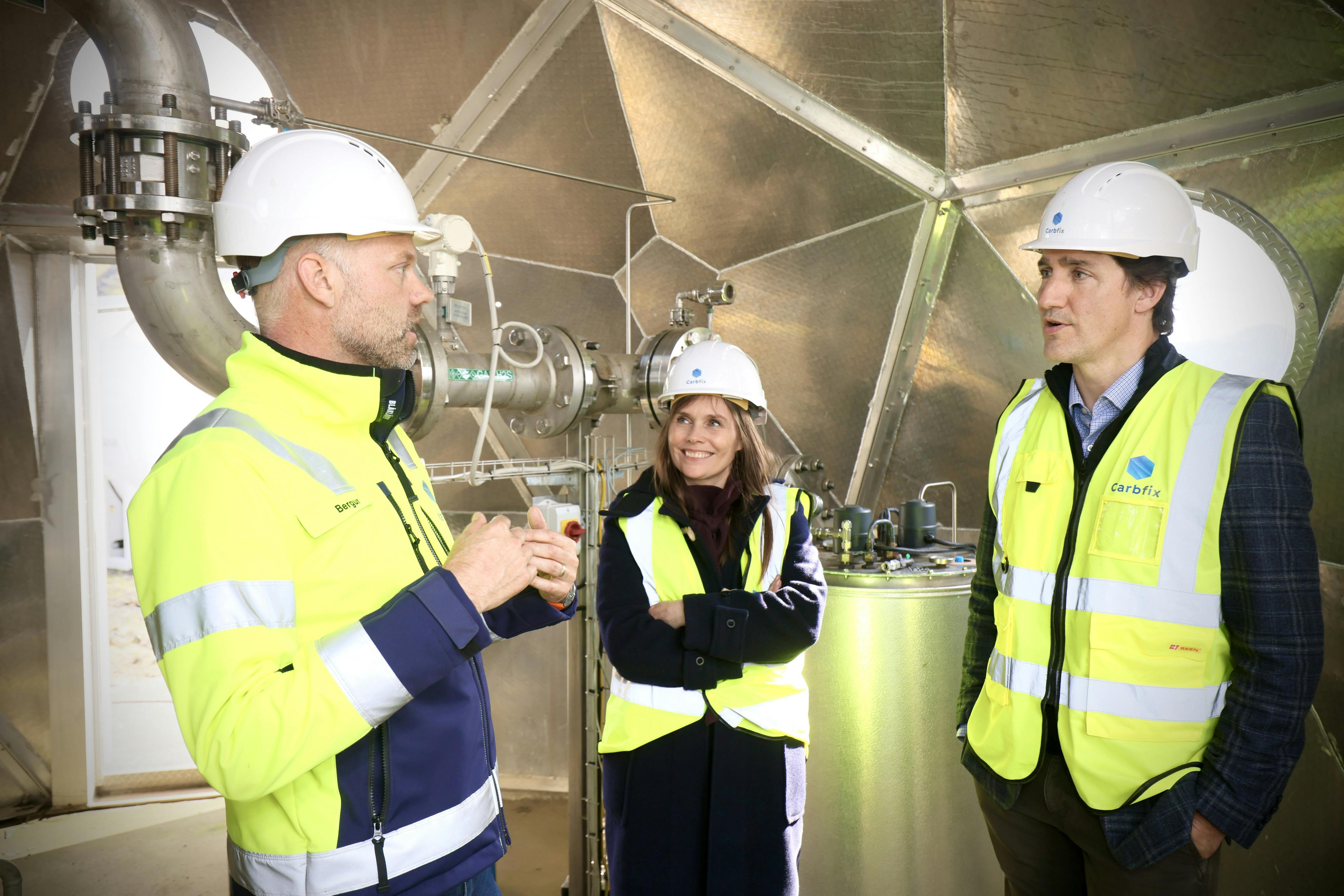 To further explore Carbfix's operations, Prime Minister Trudeau and the delegation visited the Carbfix injection site. Led by Dr. Bergur Sigfússon, they were presented with a detailed overview of the CO2 capture and injection process inside the facilities. The presentation highlighted Carbfix's operational processes and projects, showcasing the company's leading expertise in the field.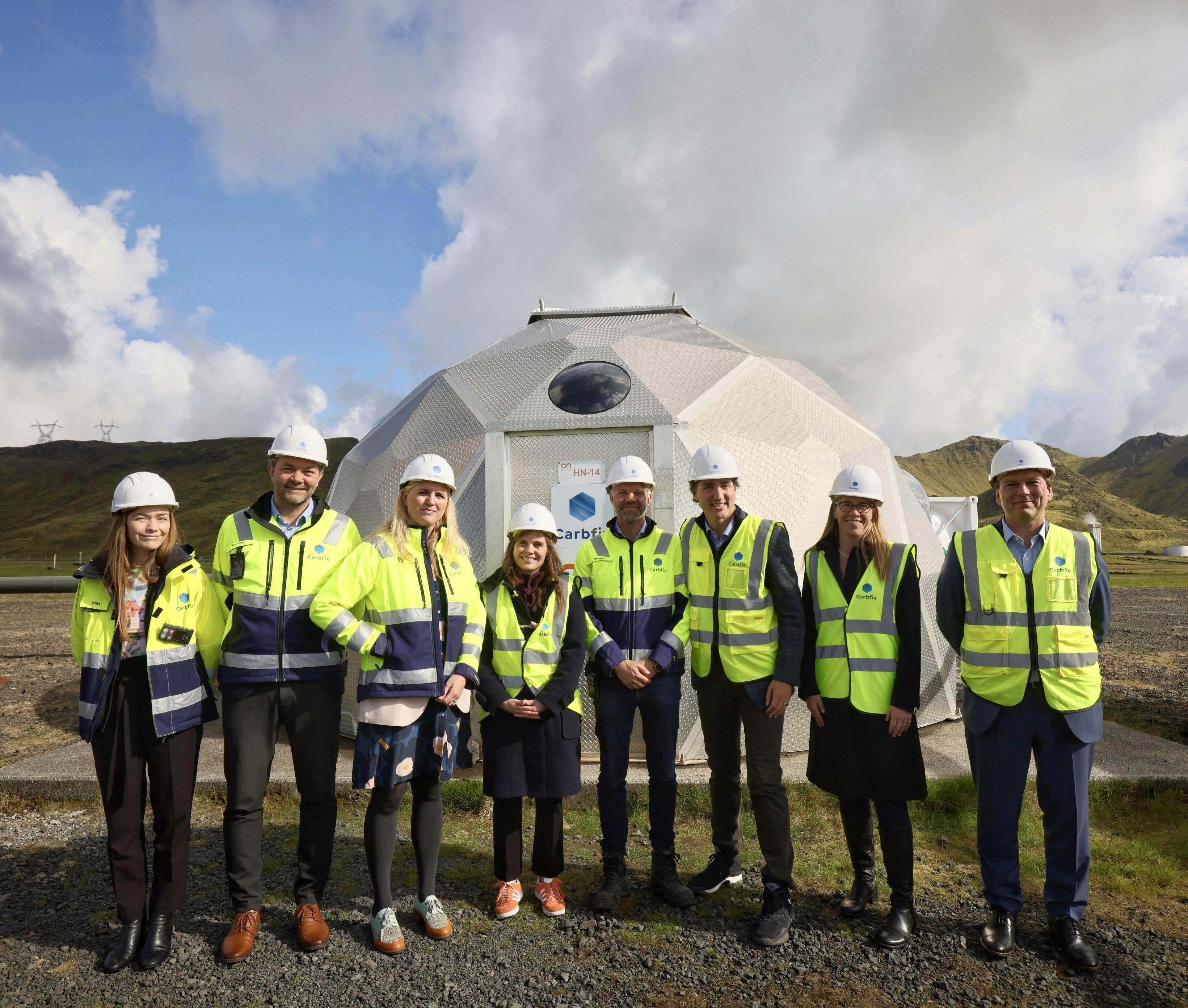 The visit of Canadian Prime Minister Justin Trudeau emphasizes the growing global interest in innovative carbon capture and storage technologies. It underlines the importance of international collaboration in the fight against climate change and the urgent need to rapidly reduce greenhouse gas emissions. The potential for Carbfix's technology to contribute to Canada's carbon reduction and removal efforts is significant, further highlighting the significance and importance of the visit.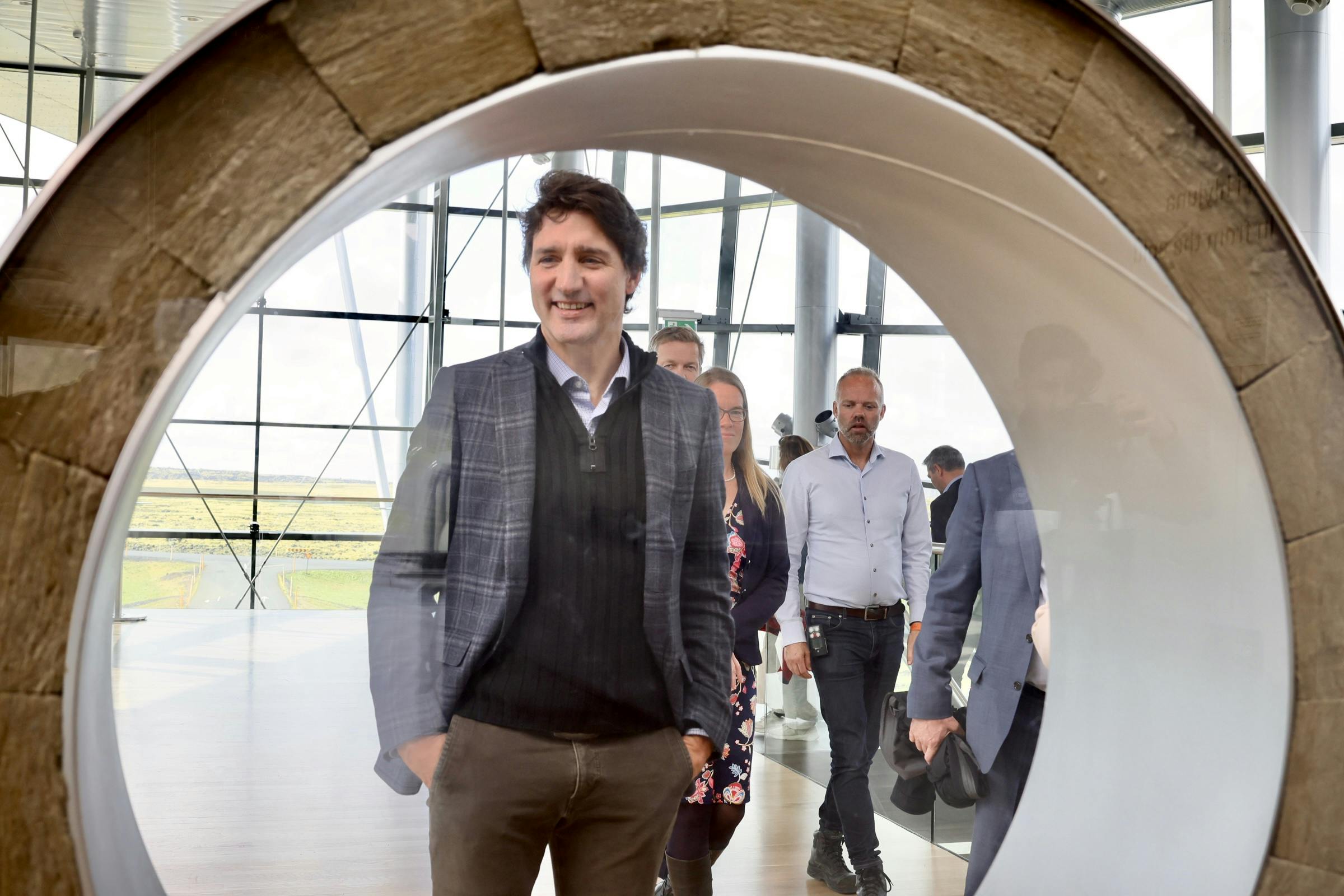 The digital emissions from this story are an estimated 0.2g to 1,0g CO₂ per pageview.