06.07.2023
Carbfix and Fluor Collaborate to Address CCS Solutions for Hard-To-Abate Sectors
Partnership combines proven technologies for carbon capture and mineralization to store CO2
(Picture text: James Shih, Executive Director of Business Incubation at Fluor, and Edda Aradóttir, CEO of Carbfix)
Carbfix and Fluor, a global engineering and construction firm, have signed a memorandum of understanding (MOU) to pursue integrated carbon capture and storage (CCS) solutions. Together, the companies look to minimize the impacts of climate change by helping to decarbonize hard-to-abate industries with high greenhouse gas emissions, such as steel, aluminum, and cement.
 The companies will leverage their respective expertise to partner with clients looking for end-to-end CO2 reduction.
Carbfix's technology provides permanent storage of CO2 by turning it into stone in porous basaltic rock formations underground via natural processes. This method of CO2 mineralization has been applied by Carbfix for more than a decade in Iceland.
 Fluor will provide its proprietary Econamine FG PlusSM carbon capture technology and its breadth of engineering, procurement, and construction experience. The MOU also enables the two companies to pursue CO2 removal projects such as direct air capture and bioenergy carbon capture and storage.
"Achieving the world's climate targets requires significant upscaling of carbon capture and storage," said Edda Aradóttir, CEO of Carbfix. "Our proven method of subsurface mineralization of CO2 accelerates natural processes to achieve safe, cost-effective, and permanent storage. Our collaboration with Fluor is an important step for Carbfix as we work towards bringing our operations to the megaton scale."
"Fluor has been a leader in carbon capture for more than 35 years," said Jason Kraynek, president of Fluor's Production & Fuels business. "Our collaboration with Carbfix is the next step in offering technical expertise and integrated solutions across the CCS value chain to reduce emissions. Together, we can build on Carbfix's demonstrated success of safely mineralizing carbon dioxide underground."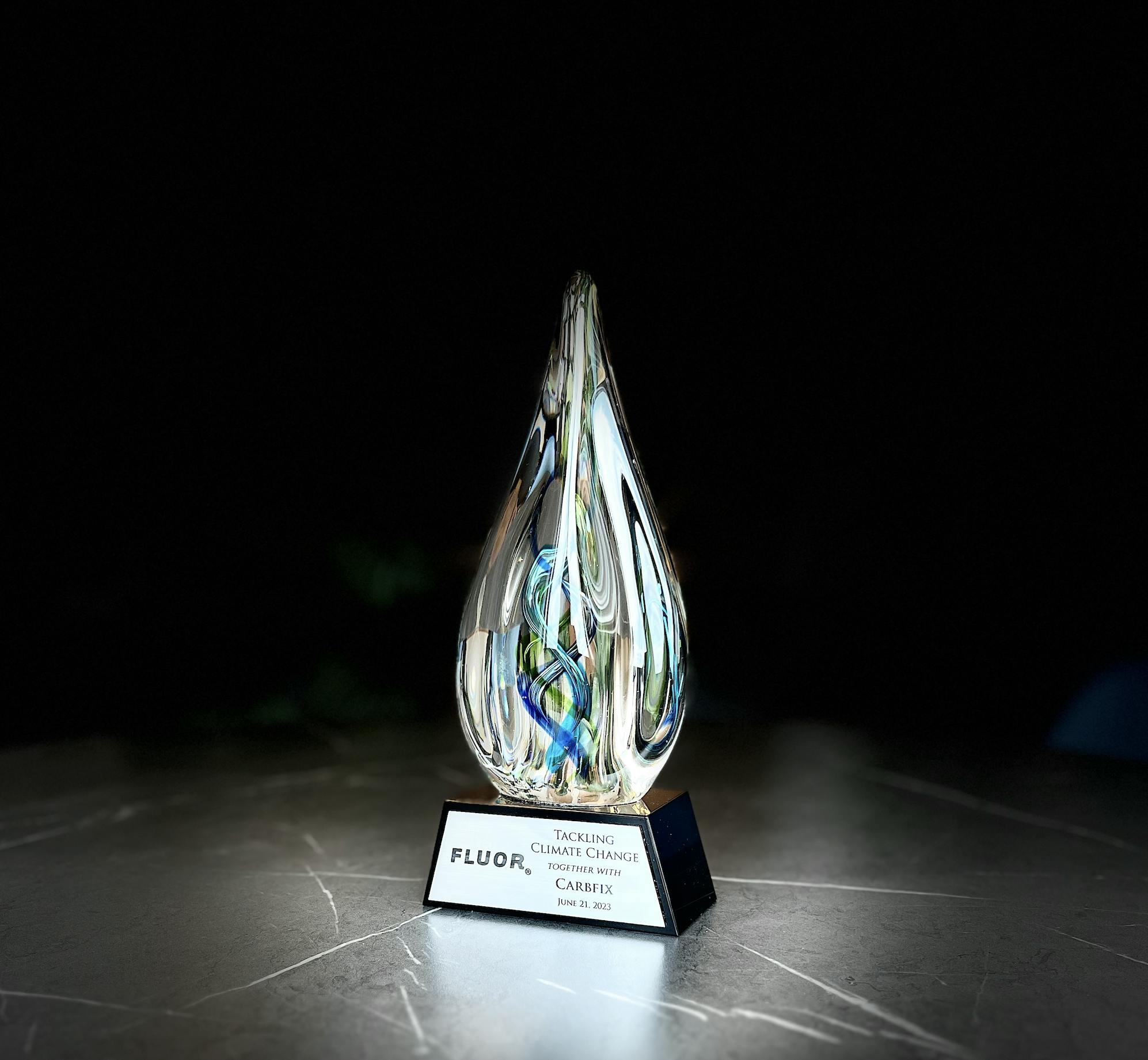 Picture text: (Tackling Climate Change together with Carbfix)
About Carbfix
Carbfix is the world's first CO2 mineral storage operator. Since 2012, Carbfix has mineralized over 90 thousand tons of CO2 in Iceland using proprietary technology. This proven, safe, permanent, and cost-effective carbon storage solution is ripe for significant upscaling both in Iceland and worldwide. Carbfix's largest current project is Coda Terminal, recipient of a EUR 115M grant from the EU's Innovation Fund, with an expected capacity to mineralize 3 million tons of CO2 annually. For more information, please visit www.carbfix.com Twitter | LinkedIn | Instagram | Facebook
Media Contact
Ólafur Teitur Guðnason, Head of Communications and External Relations
+354 8563535
The digital emissions from this story are an estimated 0.2g to 1,0g CO₂ per pageview.