30.11.2022
Carbfix in a broader context
Ten years ago, Carbfix started testing subsurface mineralization of CO2 in basaltic rock formations at Hellisheidi in Iceland – or in simple terms: turning it into stone underground. Since then, we have mineralized over 80 thousand tons of CO2 captured from the emissions of the nearby geothermal power plant. Last year, we started to also mineralize CO2 that Swiss company Climeworks captures from the atmosphere at the same site. Our method of mineralization is environmentally friendly, permanent, and among the most economical approaches to CO2 storage.
We are now working to triple CO2 capture from the geothermal power plant, in cooperation with ON Power. For this, we received a EUR 3.9 million grant from the European Innovation Fund, which is funded by sales of emission allowances within the European Emissions Trading System (ETS) to industrial facilities responsible for almost half of all European emissions. We're also planning to mineralize emissions from two further geothermal power plants in Iceland: Nesjavellir, in collaboration with ON Power, and Þeistareykir, in collaboration with Landsvirkjun. In addition, we're exploring options with power-intensive industries in Iceland to capture and store their emissions.
The largest climate project to date
At Straumsvík, Carbfix is going to build a large CO2 transport and mineralization hub called Coda Terminal, with the capacity to mineralize 3 million tons of CO2 per year. That's 50% more than all industrial emissions in Iceland, so Coda Terminal will mainly receive CO2 captured at industrial facilities in mainland Europe and shipped to Iceland. Rio Tinto also aims to capture the emissions from its aluminum smelter at the same site, for Coda Terminal to mineralize. Other Icelandic industries, both in the vicinity and elsewhere in Iceland, could of course do the same.
Therefore Iceland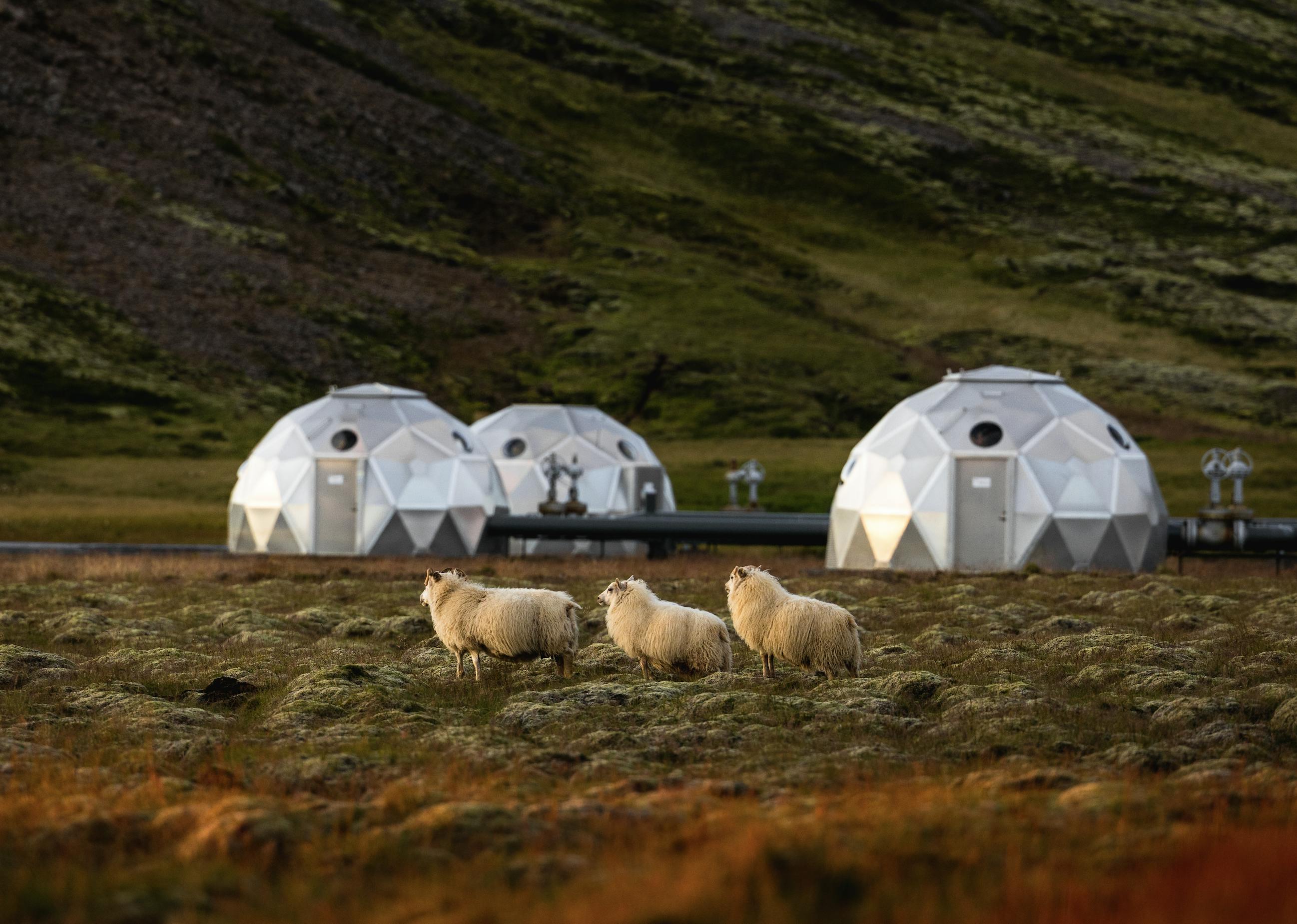 Some ask why CO2 captured in other countries should be mineralized in Iceland. There are several answers to that question, and they probably resonate with people to a different degree according to the values and priorities of each.
First, Iceland has favorable conditions in place with respect to geology and other factors for us to utilize Icelandic know-how to develop large-scale mineralization – with a capacity significantly beyond the domestic availability of CO2.
With respect to Iceland's national climate commitments, it must be noted that they are to a large extent common European commitments, not least with respect to ETS. In other words: many of Iceland's commitments are part of pan-European commitments in a broader context. That is why Coda Terminal could be considered by the ETS-funded European Innovation Fund, and was ultimately selected for a grant in the region of EUR 100 million earlier this year.
The economic benefits to Iceland are substantial: investments in the hundreds of millions (EUR) for the development of infrastructure and a new knowledge-based industry, and subsequently jobs, foreign exchange revenues, GDP growth and taxes. 
Iceland will strengthen its position on the international stage by pioneering green innovation relevant to one of mankind's greatest challenges. The challenge is of particular importance to us as the Arctic is warming much faster than the world average, with associated changes to nature and ecosystems. Of course, it could also be argued that climate projects on this scale are inherently positive unless they turn out to have unknown negative environmental impacts, of which there are no indications in this case. (As a side note, the visual impact of the project will be relatively low.)
Finally, the carbon footprint of Iceland could be viewed from a consumption standpoint rather than the production standpoint traditionally applied in national carbon accounts. In the traditional approach, Iceland is not responsible for the carbon footprint of the vast amount of goods we import from overseas, even though the goods are produced for our benefit and use. This is something to keep in mind when we consider what we can contribute in the fight against climate change.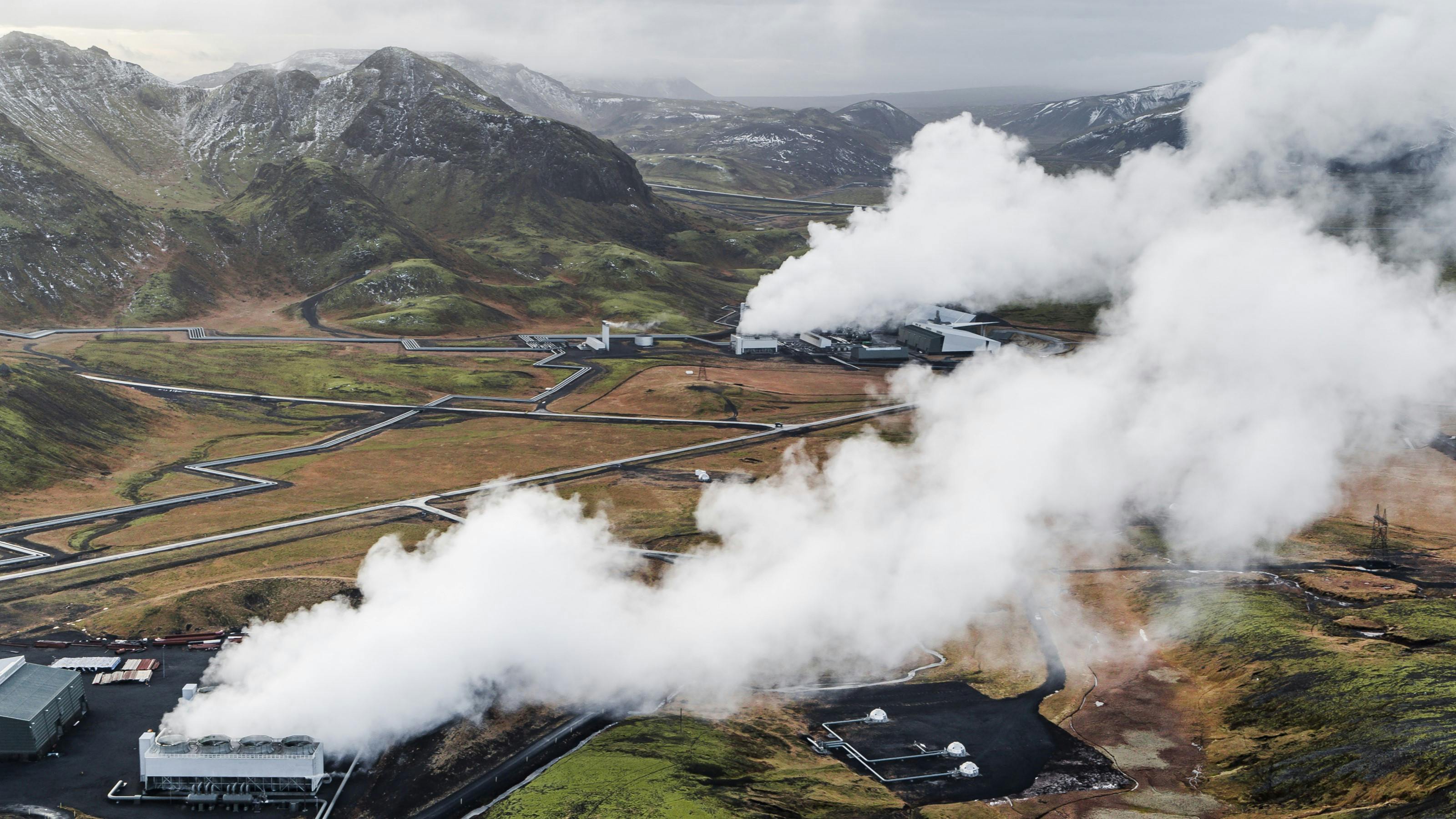 Starting on home turf
While basaltic rock formations in Iceland have the theoretical capacity to mineralize thousands of billions of tons of CO2, only a tiny fraction of this capacity will be utilized. Neither Carbfix nor Iceland will solve the world's climate challenge. But we want to do as much as is feasible, first in Iceland, on the home turf we know best, and then by implementing the Carbfix technology elsewhere in the world. International interest in our technology is certainly high. Iceland benefits from a host of international technologies in its efforts to combat climate change, but we also have solutions to offer others.
It's a cliché to say that we're all in the same boat. And it's not entirely so, as underlined by the somewhat conflicting priorities advocated by different parts of the world at COP27. But greenhouse gases in the atmosphere don't stop at national borders, so at the end of the day we all have much at stake when it comes to efforts to limit global warming. For these efforts to be successful, international cooperation is essential.
The goal of limiting global warming to 1.5 degrees hangs in the balance and won't be achieved unless all feasible solutions are scaled. The continued development and implementation of the Carbfix technology is among Iceland's opportunities to take a leading role.
Edda Aradóttir, CEO of Carbfix
Article first published in Icelandic in Fréttablaðið on 25 November 2022.
Info on the Coda Terminal project: www.carbfix.com/codaterminal
Info on Carbfix: www.carbfix.com
The digital emissions from this story are an estimated 0.2g to 1,0g CO₂ per pageview.