27.12.2022
Highlights of the year
Here's a quick and non-exhaustive summary of what our expanding team was up to in 2022 – a busy and successful year for Carbfix, which also marked ten years of applying our technology of permanent subsurface CO2 mineralization. We're looking forward to sharing further news in 2023 as we continue to bring our climate solution to scale.
In January, we published a paper showing that our site at Hellisheidi has the theoretical capacity to store up to 300 million tons of mineralized CO2 by 2050. And we received the FKA award from the Association of Businesswomen in Iceland. 
In February, we joined an international research team led by Rio Tinto to explore carbon storage potential at the Tamarack nickel joint venture in Minnesota. And Climeworks' Orca DAC plant in Iceland, from which we receive the captured CO2 and mineralize it, was named by MIT as one of the "10 Breakthrough Technologies of 2022".
In March, we commissioned engineering firm EFLA for a pre-design of Coda Terminal, our largest project. We also submitted our Coda Terminal application to the EU Innovation Fund.
In April, we received BloombergNEF's Pioneers award for our unique carbon capture storage method. We also received two separate XPRIZE Milestone Awards with Heirloom and Verdox.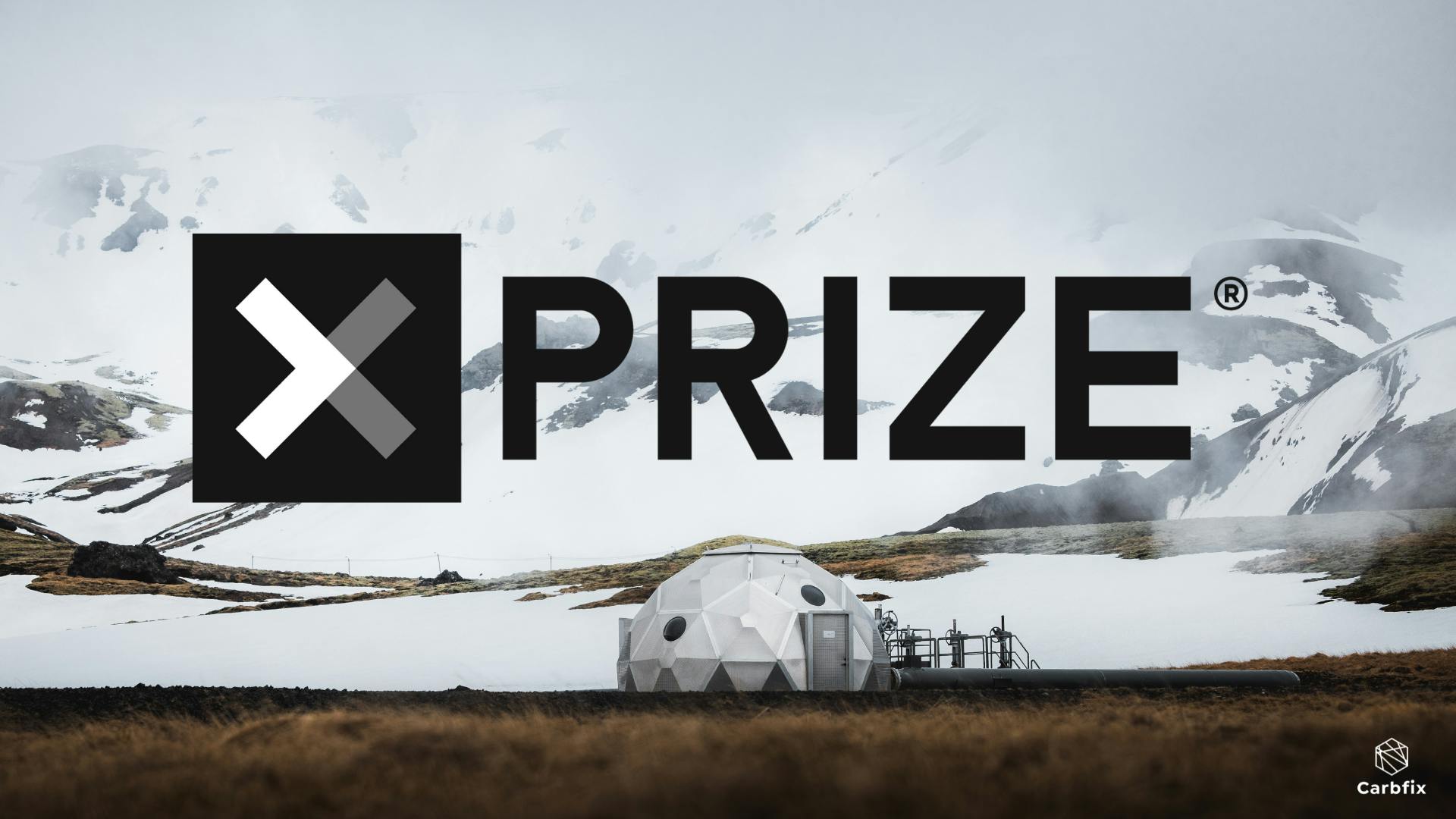 In May, we welcomed researchers from Luleå University to explore the possibility of applying Carbfix in Sweden. We signed an agreement with Iceland GeoSurvey on further cooperation in the field of permanent carbon storage. And we were featured in Sævar Helgi's children's book about the environment.
In June, we partnered with Landsvirkjun to prepare carbon capture and mineralization of CO2 at their geothermal power plant in NE-Iceland. And plans for Mammoth, Climeworks' new DAC plant at Hellisheidi, were announced, signaling a tenfold increase to the current CO2 direct air capture capacity to be permanently mineralized by Carbfix.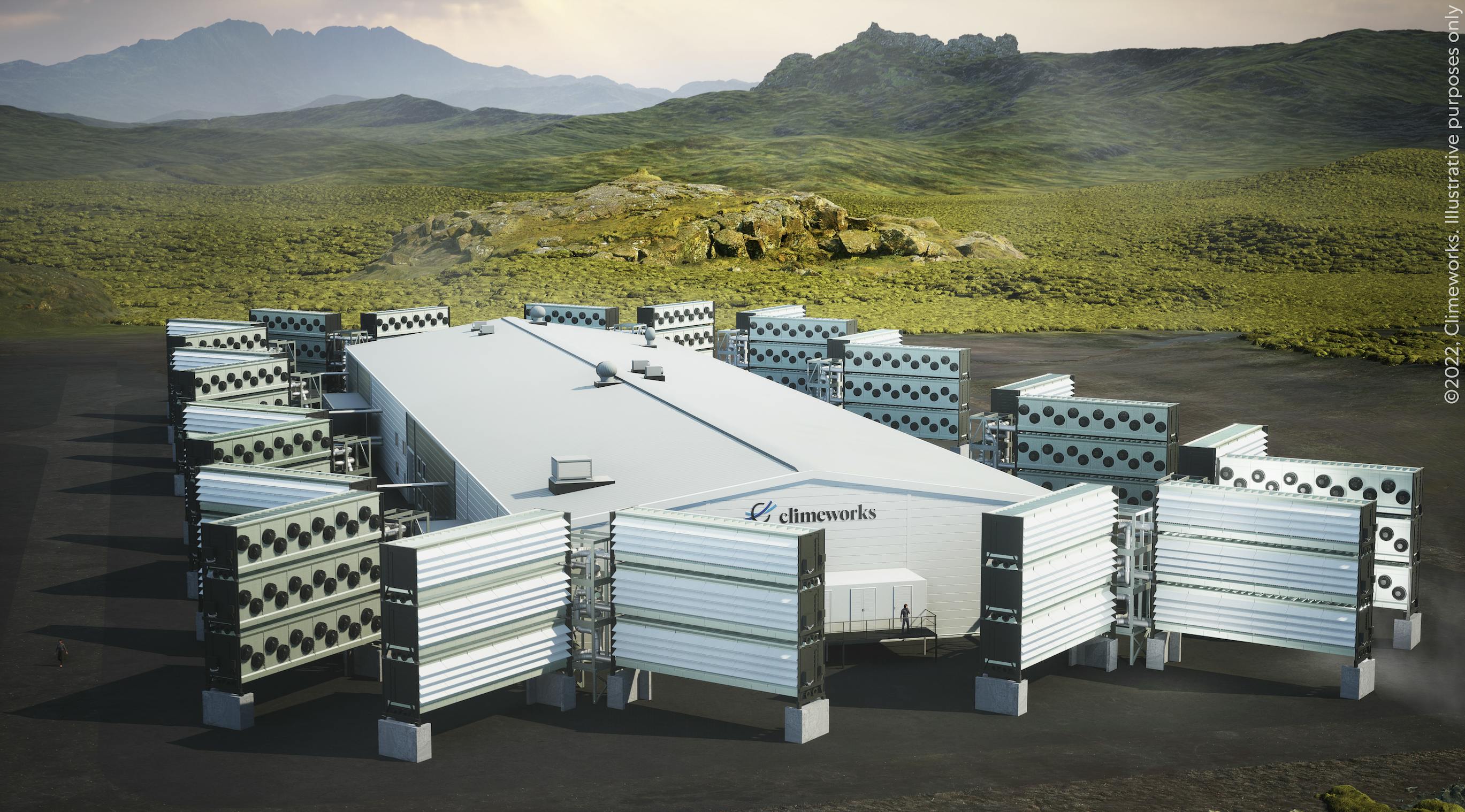 In July, Coda Terminal was selected for a EUR 115m grant from the European Innovation Fund. This large-scale CO2 transport and storage hub at Straumsvík, Iceland, will have a planned annual capacity to permanently mineralize 3 million tons of CO2 annually by 2031.
In August, we formally started the CO2SeaStone project to test the use of seawater instead of freshwater for the Carbfix method, which would significantly increase its potential. We also welcomed three presidents from the Baltic countries. Permission was granted to establish Carbfix as a private limited company.
In September, DNV validated the world's first full-chain certification methodology dedicated to carbon dioxide removal via DAC and underground mineralization, co-developed by Climeworks and Carbfix. Also, Carbfix-sourced mineralized CO2 was featured on the cover of Icelandic artist Björk new album, Fossara, designed by James Merry.
October was a month of several visits, including Crown Prince Håkon of Norway, Maros Sefcovic, the Vice President of the EU Commission, and over 30 European environmental journalists. And we launched the first in our series of short videos celebrating our 10 years of successful CO2 mineralization.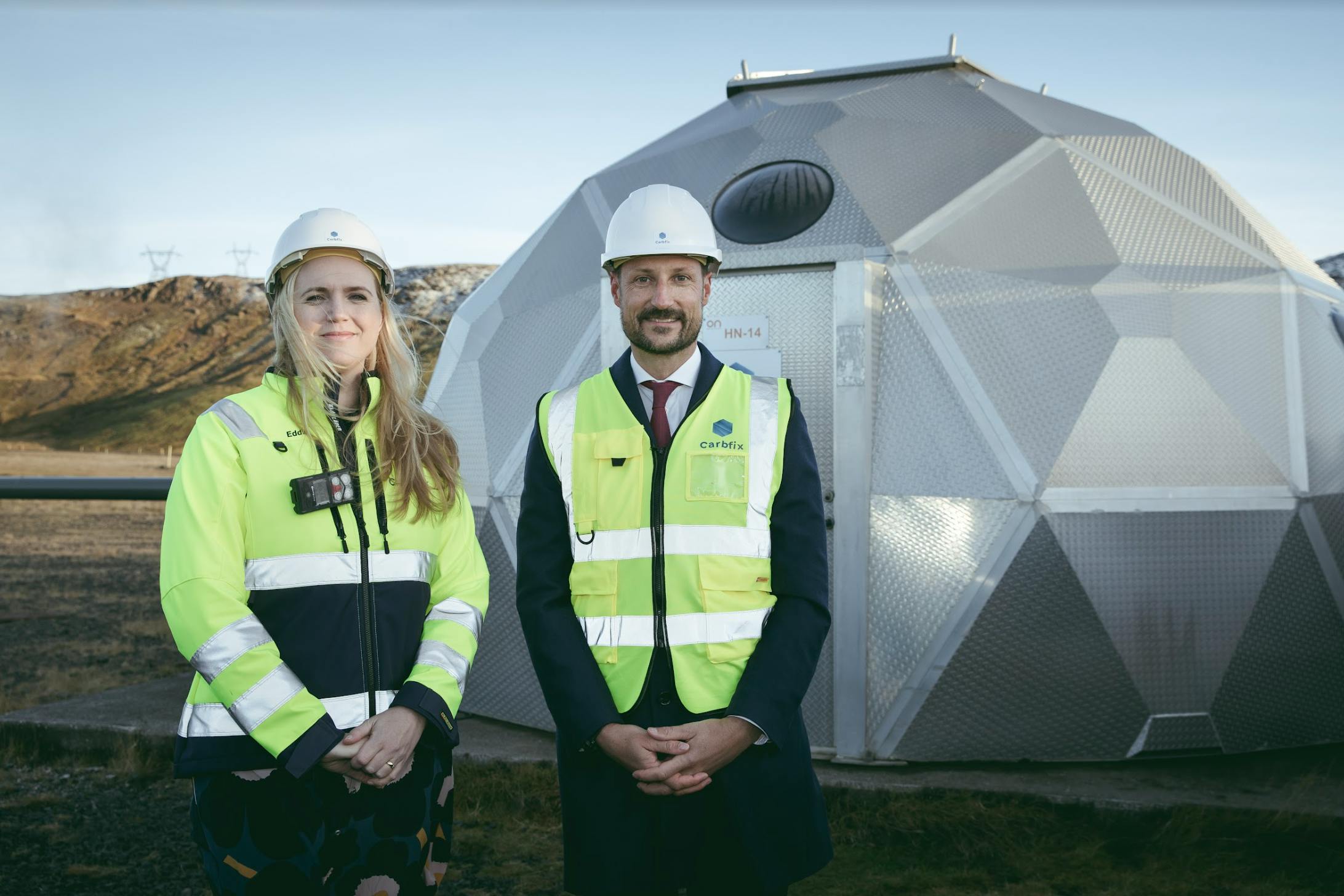 In November, we started test drilling for Coda Terminal. We attended COP27 where we noted an increased focus on CCS as a necessary component of reaching our climate targets. And we demonstrated our first cross-border capture, transport, and storage chain with our partners in DemoUpCarma, receiving CO2 captured in Switzerland.
In December, we signed a Letter of Intent with the municipality of Hafnarfjordur and Rio Tinto Iceland in support of the Coda Terminal project. And for the first time we scored highest in the independent quarterly brand survey, measuring public attitudes towards eighteen Icelandic energy-sector brands.
The digital emissions from this story are an estimated 0.2g to 1,0g CO₂ per pageview.