16.05.2023
Swiss President Alain Berset visits Carbfix
On May 16th, Carbfix hosted President Alain Berset of the Swiss Confederation during his visit to Iceland. President Berset toured the Hellisheiði plant, where Carbfix has for over 10 years injected CO2 deep underground for permanent mineralization.
President Berset and the Swiss delegation were welcomed by Carbfix CEO Edda Aradóttir, who presented our pioneering efforts and the immense potential of CCS technology in combatting climate change. The Hellisheiði plant is, in fact, at the forefront of Carbfix's technology process.
After the presentation, the honored guests visited the Carbfix injection site where, by mixing CO2 with water and injecting it underground, Carbfix achieves permanent mineralization, securely storing the captured CO2.
Mr. Marco Mazzotti participated in the visit as a representative for the DemoUpCARMA pilot project at ETH Zurich, in which Carbfix plays a crucial role.
President Berset also visited the Orca plant operated by Carbfix's partner, the Swiss company Climeworks, which captures CO2 directly from the air. The CO2 captured by Climeworks is also injected by Carbfix in the Icelandic underground for permanent storage via mineralization.
These cooperations underscore Carbfix's commitment to exploring diverse avenues for carbon reduction and sustainable solutions.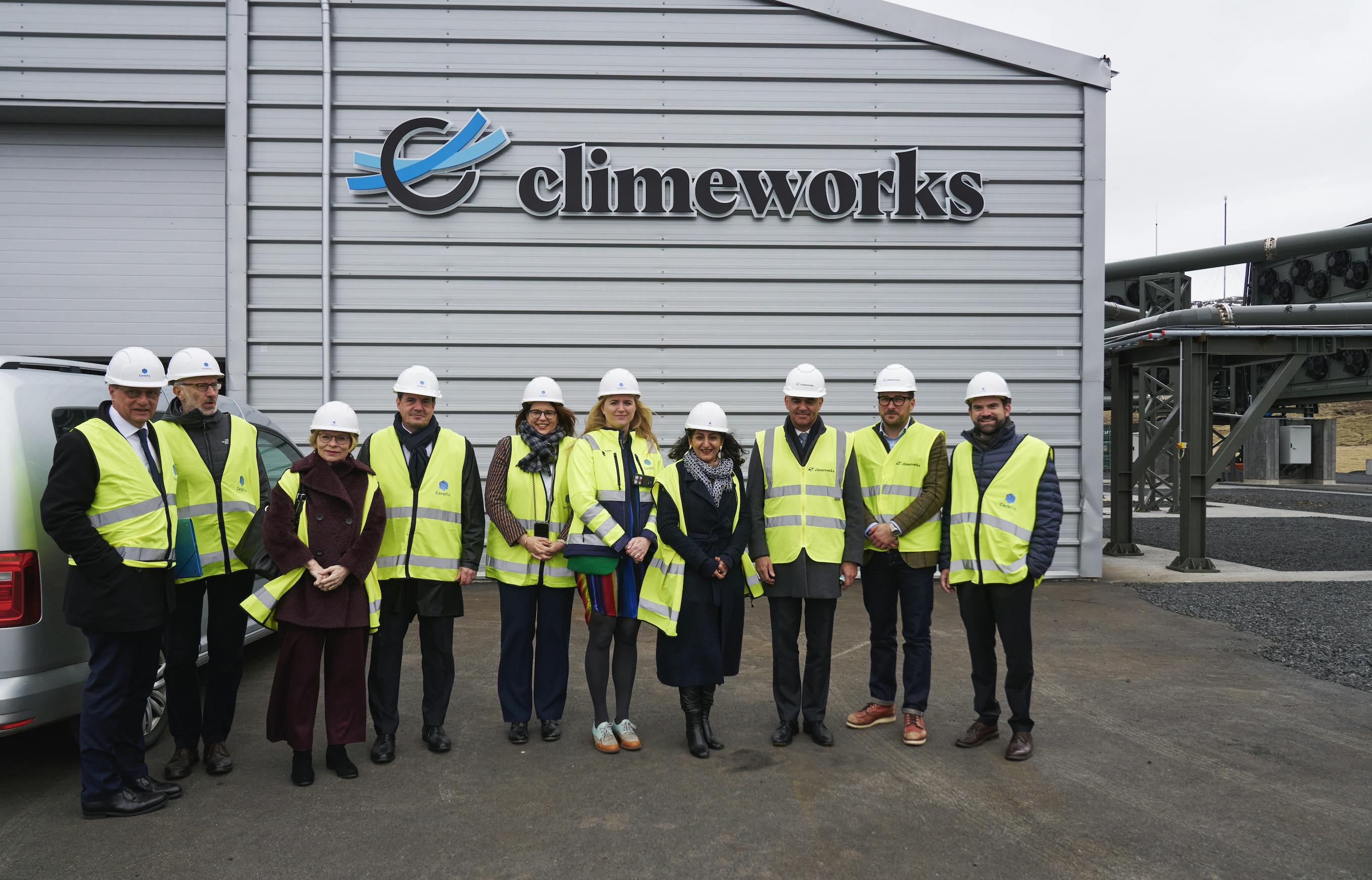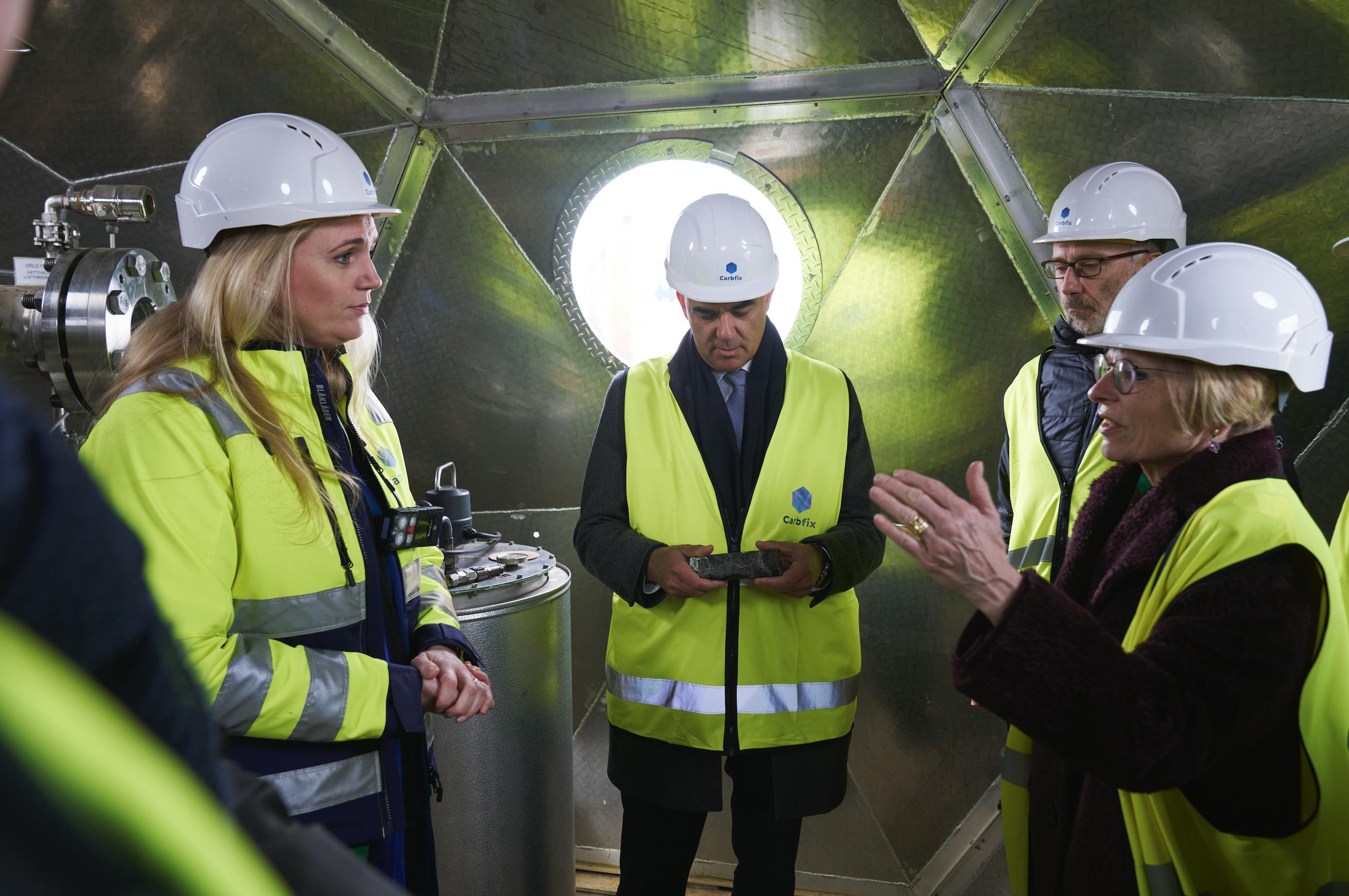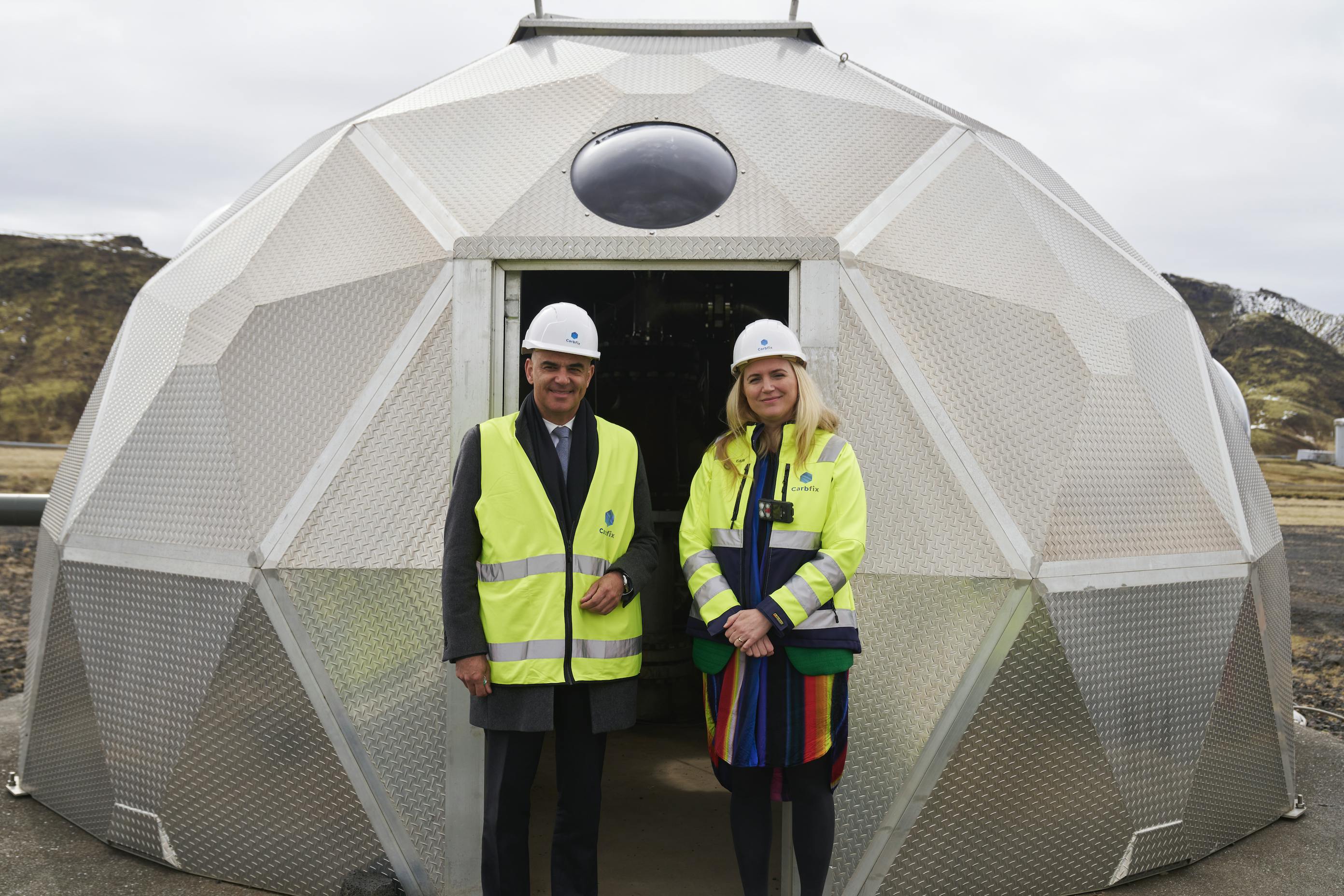 The digital emissions from this story are an estimated 0.2g to 1,0g CO₂ per pageview.